By Sean O'Toole September 15, 2019 4:40 pm
By Sean O'Toole | September 15, 2019 4:40 pm MT
NCAA Football 14 can be played with your favorite 2019 team!
Contact/Follow @Sean or @MWCWire
There have been quite a few articles that have circulated in the last year or so trying to give a glimpse into the community that is trying to keep the NCAA Football series alive. While those who produced responsible pieces by getting facts and details directly from those who are responsible for the product that is the regularly updated NCAA Football 14 rosters; there is a great deal that has been missed, particularly in regards to those lesser responsible and furnishing articles without firsthand accounts. Credibility check, I'm one of the editors on the team.
Even with the best of intentions, one can't fully capture the essence of what goes into this product in a single article. Probably not even in a series of pieces, but that is what I am going to try and do. Over the next few weeks I will try and break down the reality of this project and those who are making it possible in three or four series of articles. And don't worry Mountain West Fans, we will have a particular write-up specifically for our beloved conference.
Remember the MTV show, 'The Real World'? In my youth, I remember their signature phrase "you think you know? You have no idea". Apparently, it's still a show, but I digress. The point is, I want this article to represent as accurate depiction as possible of the NCAA Football roster building community.
First and foremost, to create an additional platform for the thousands hours of labor poured into this project to reach fans of this wonderful video game franchise who may not realize there is still a way to enjoy the game.
The title of this article is not meant to generate false hope around hypothetical's based on the pay-for-play dialogue that has been ongoing in the Collegiate Athletics community, or any other non-legacy EA Sports franchise college football game. So let me clarify the NCAA Football video game series never died in a sense.
Sure, the production of the physical game ceased years ago. But Photoshop your favorite player on the disc cover if you like the touch and feel of a physical game, and don't forget to update that 2014 to a 2019, because there is a community of fanatics keeping it alive.
Coining the team of editors as fanatics may seem a bit irresponsible if you have any idea of the amount of time, and moreover commitment to credible editing these men put in to ensure quality, consistency and above all things accuracy. But I feel like I've earned the right to make such jest, as someone who is Blessed enough to call themselves part of the team with these men, and moreover a friend.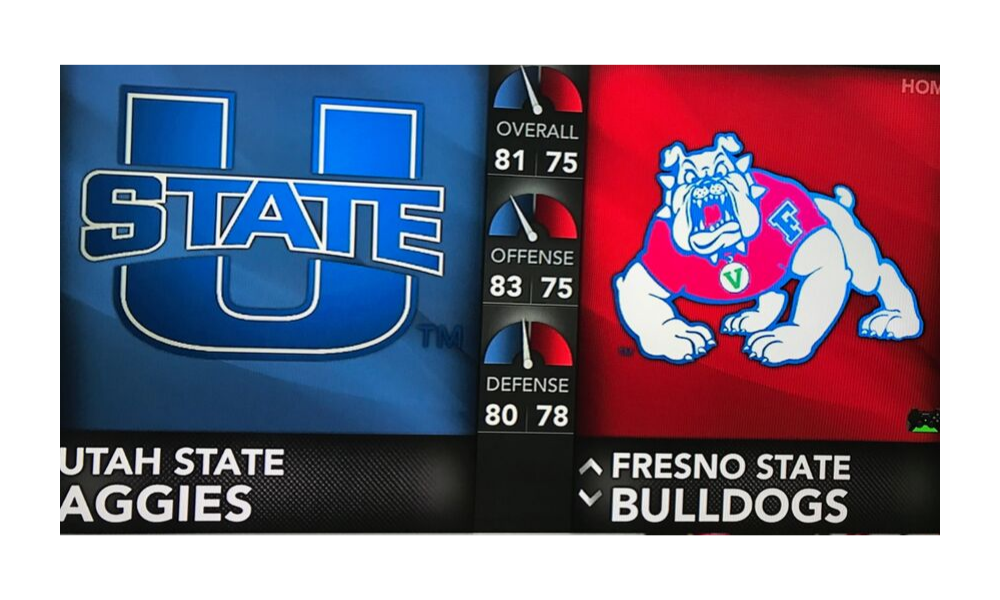 I'm not going to participate in matters of opinion or conjecture related to the end of the NCAA Football franchise by EA Sports. There are some great articles covering in great detail the how and why behind EA's decision to discontinue this game. The fact of the matter is, EA Sports stopped producing the heralded gaming series after the 2014 edition of NCAA Football.
In the event you're not familiar with the layout of EA's NCAA Football 2014; it comes straight from the package (or download) with no names on every school's roster, purely numbers. Again, not here to debate likeness that can be presumed based on positions, numbers and ratings. The reality is, were five yours removed from this release and just as many into reconstruction of the teams' rosters. All 126 that appear on the game. Even you Idaho!
Whet your pallet on the Operations Sports thread garnished with this first indoctrination into the rosters before we dive into the details in the next series on the rosters. I do want to part with this disclaimer if you find yourself intrigued to download the rosters to play as your favorite 2019 team (yes, you can even still buy the NCAA 14 game for XBOX and PS3); unfortunately there are people out there who have nothing to do with our roster team that are trying to sell our work via E Bay and other means.
Do not ever pay for our work, as it is and always has been free with a simple download available directly on our forum that is right here in this link.
Next time, how the rosters are created and kept alive.
Air Force Football, Boise State, Bowl Season, BYU, EA NCAA Football, EA Sports, Falcons, Fresno State, Mountain West, Mountain West Fooball, ncaa 14, ncaa football, NCAA Football Game, NCAA Game, NCAA Roster, Nevada, San Diego State, San Diego State Football, San Jose State, UNLV Rebels, Utah State Aggies, Wyoming, Air Force, Boise State, Bowl Projections, Bowl Season, Colorado State, Famous Idaho Potato Bowl, Fresno State, Frisco Bowl, Hawaii, Hawaii Bowl, Las Vegas Bowl, Mountain West Football, NCAAF, Nevada, New Mexico, New Mexico Bowl, San Diego State, San Jose State, Teams, UNLV, Utah State, Wyoming
Air Force vs. San Diego State: Falcons Game Preview, How to Watch, Odds, Prediction
Air Force vs. San Diego State: Game Preview, How To Watch, Odds, Prediction
Hawaii vs. San Jose State: Spartans Game Preview, How To Watch, Odds, Prediction
New Mexico vs. Colorado State: Lobos Preview, TV Schedule, Preview, Odds
November 25, 2022 1:11 pm MT · By: Sean O'Toole
Air Force vs. San Diego State: Falcons Game Preview, How to Watch, Odds, Prediction Can The Falcons Win Their Season (…)
November 25, 2022 6:00 am MT · By: michaeldaly114
Air Force vs. San Diego State: Game Preview, How To Watch, Odds San Diego State Looking To Close Out Season With (…)
November 24, 2022 11:03 pm MT · By: thomasmosser
Hawaii vs. San Jose State: Spartans Game Preview, How To Watch, Odds, Prediction Spartans look to snap two game skid in (…)
November 24, 2022 7:16 pm MT · By: Roger Holien
New Mexico vs. Colorado State: Lobos Preview, TV Schedule, Preview, Odd Lobos looking for first conference win. (…)
November 24, 2022 1:14 pm MT · By: Joshua Fredlund
New Mexico vs. Colorado State: CSU Keys, How to Watch, Odds, Prediction The Rams play in Canvas one last time in (…)
November 24, 2022 12:26 pm MT · By: Phil
Nevada vs UNLV: Keys to a Rebels Win, How to Watch, Odds, Prediction The battle for the Fremont Cannon trophy takes place in Allegiant (…)
November 24, 2022 9:37 am MT · By: Joshua Fredlund
[mm-video type=playlist id=01fvdd4pnb49trk727 player_id=none image=https://mwwire.com/wp-content/plugins/mm-video/images/playlist-icon.png] (…)
November 23, 2022 6:09 pm MT · By: Jeremy Mauss
Week 12 Mountain West Football Power Rankings Top few stay the same Contact/Follow @MWCwire One more week to make some (…)
November 23, 2022 5:19 pm MT · By: Ted McGovern
Maui Jim Invitational Consolation Preview: #17 SDSU Aztecs vs. #9 Arkansas Razorbacks Consolation in name only!  Arkansas is a top (…)


These sites are not endorsed by, sponsored by, or affiliated with with these teams or institutions.
Powered by WordPress VIP