It seems to be the week of free to play success stories. We've learned that Crossy Road has done very well for itself, the latest mobile SimCity game is incredibly popular, and now another EA game, the free to play Madden NFL Mobile (Free), is also trumpeting its success over the past half year. In an interview with GamesBeat, EA Mobile producer Dan Box dishes out some details on Madden NFL Mobile and the team's overall mobile strategy. When Madden NFL Mobile launched this past August, we covered it, but didn't have a ton of interest in reviews, guides, etc. Probably because we still had that nasty taste in our mouth left from the abysmal Madden NFL 25. However, we were interested to see how mobile gamers would take to EA's second attempt at a free to play mobile Madden.
Apparently, they took to it rather well. And people aren't just playing the game, they're spending a lot of money on it. Over the holidays, Madden NFL Mobile rose to the 4th position in the top-grossing chart, and even now it's still earning really well hanging around in the top twenty. One of the ways EA Mobile has been able to engage gamers at such a high level is by offering new content at events at a regular pace. They'll even base some of their events around what's actually happening from week to week in the real-life NFL world, making it fun for NFL fans who watch regularly on TV to connect on a whole new level through the mobile game.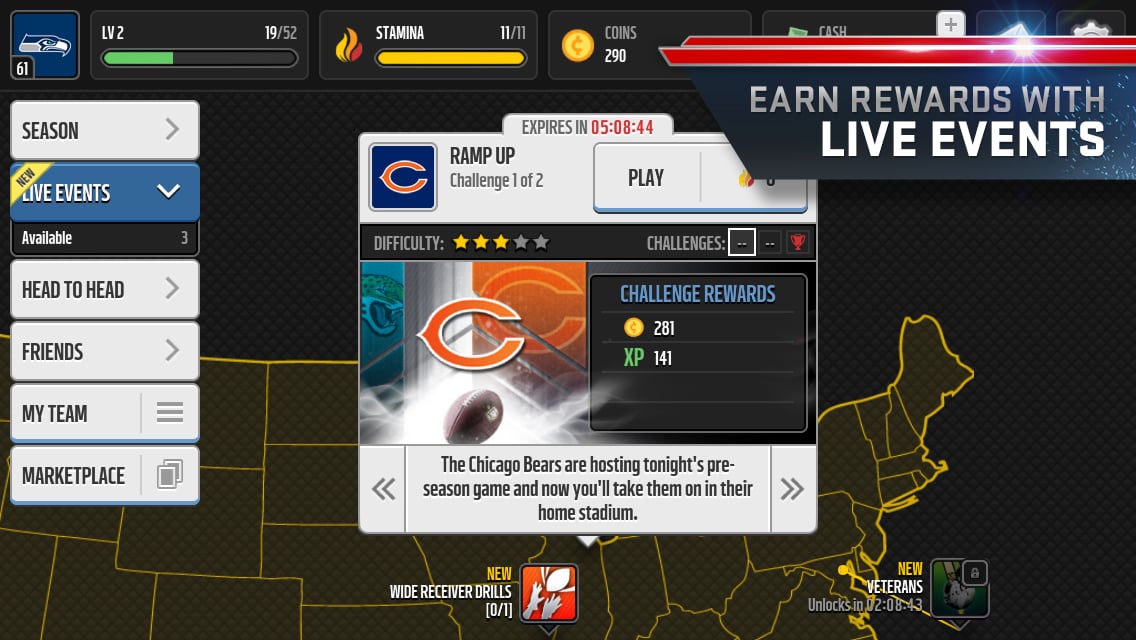 "We schedule events for halftime during games — and see our usage spike when football is on TV," Dan Box tells GamesBeat. EA has seen similar success doing those types of real-life tie-ins with games like The Simpsons: Tapped Out and FIFA 15 Ultimate Team. Of course, once the NFL season ends, that aspect of the game goes with it. However, Box notes that there are already regular updates planned for Madden NFL Mobile during the offseason, and there will be a big refresh coming to the game in time for kickoff of the 2015 season.
One of the most sour parts of 2013's Madden NFL 25 was how it was essentially Madden Social repackaged, but it didn't let Madden Social players transfer any of their progress into the new game, essentially forcing them to start over. In a similar vein, when Madden NFL Mobile came along, Madden NFL 25 was unceremoniously yanked from the App Store, along with whatever progress and money people had spent going with it. With EA's new "games as a live service" direction, that type of thing shouldn't happen anymore.
"We spent the last year transitioning from premium paid downloads to free-to-play live services that evolve over time. The response from players has been incredible," Box told GamesBeat. "We're treating mobile as a very different platform to others within EA. We're no longer thinking about annual mobile title releases. Instead, we're treating our mobile games, including Madden, as a live service." This means that the current Madden NFL Mobile will continue to live on and be updated rather than having to push out a new SKU every year.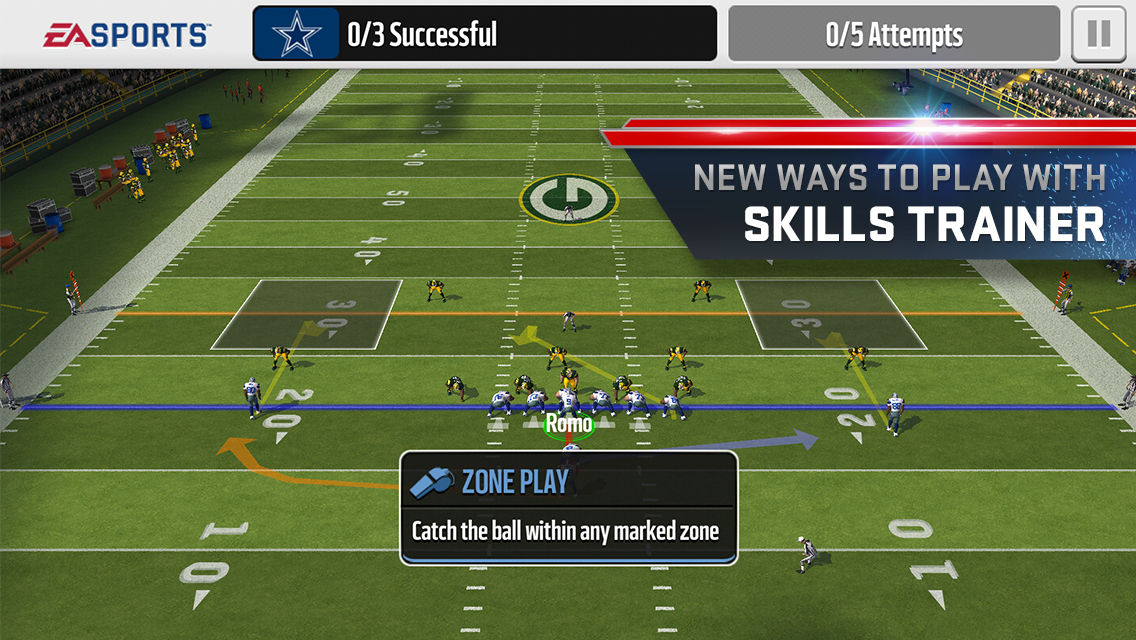 I have to say, I don't play Madden NFL Mobile, but I find these stories fascinating. Personally, I'd just prefer the old method of spending some cash up front for a mobilized take on the Madden console games, even if that means buying a new version every year. But more and more I'm realizing that people like me are in the vast minority, and there's a massive new generation of mobile gamers who embrace things like free to play, social media integration, and weekly events and bonuses. Taking all of EA Mobile's mobile sports games together, they've been downloaded more than 100 million times in just the past year, which is a mind boggling number.
I'll be continuing to watch Madden NFL Mobile to see how it fares during the offseason, whether it continues to be as popular and earn as much money, as well as what's in store for it in regards to the new NFL season. One thing's for sure though: no matter how traditional gamers feel about it, EA has hit a winning formula with free to play and games as a service, and I don't see it stopping any time soon.
[GamesBeat]